Mary Orsak
Kateřina Šedá's МЯСТО ДО ПРОЗОРЕЦА / A Place By The Window (2020–2021), 2021
New Haven
The year 2020 has changed many people's views not just of normal life but also of what we call a normal place and normal time. Normal life has, for a long time, been reduced to staying at home, and for much of the population, their place by the window has been the only direct contact with the outside world.We thus ask ourselves even more questions about what is and what is not normal, and whether all of us halting our lives at once can result in any fundamental change in how we perceive our immediate surroundings. I am convinced that the time we are currently living through is causing a fundamental change of perspective in society – our gaze no longer wanders around but has finally come to rest in place.
Kateřina Šedá
From October 31 to November 1, 2020, residents of Monastery Meadows West, one of the most expensive neighborhoods in Sofia, Bulgaria, parked their cars in public spots on Kazbek Street. This mundane activity occurs daily with no fanfare, but on those two days in 2020, the Czech artist Kateřina Šedá challenged residents to reimagine this prosaic task. In her work of socially engaged art entitled МЯСТО ДО ПРОЗОРЕЦА / A Place By The Window (2020–2021), Šedá invited locals to critically examine the consequences of rapid urbanization in their neighborhood.
Šedá issued to participants a set of instructions featuring eleven steps (figure 1). After parking their car on Kazbek Street, residents were directed to identify the location in the car with the worst view of the neighborhood, which has witnessed an eruption of development in the last two decades. Afterwords, using the markers provided by Šedá, participants illustrated an imagined view that encapsulated their aspirations for the neighborhood. In order to further activate the community, Šedá encouraged residents to discuss their ideas together, and she even urged participants to allow "hitchhikers" to "improve, modify, or delete" the previous drawing.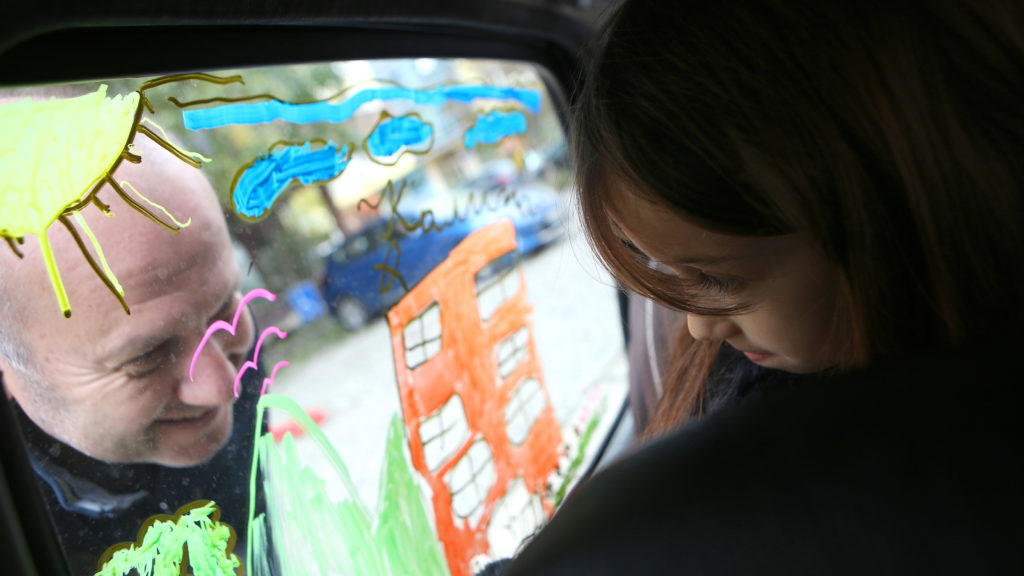 In her artist's statement, Šedá explained why she wanted to incorporate parked cars into her work of socially engaged art: "CARS PARKED IN FRONT OF THE HOUSE have become such a normal part of our lives that we have not only ceased to see them as a problem, we have also suppressed all possibilities of using them differently…[A parked car] is a private object that takes up a lot of shared space. Because of the parked cars, even the small part of public space that was left over in the neighborhood has become private." Drawing attention to the absence of public spaces in Monastery Meadows West, Šedá invited residents to participate in "GROUP THERAPY" by changing "a purely private thing into a shared object."[1]
Monastery Meadows West, a neighborhood located in the northern foothills of the Vitosha Mountain, once boasted stunning landscapes and even the summer residences of Sofia's elite. However, after the fall of the socialist government, nearly all the land in the neighborhood became privately owned, and the rapid and unregulated urbanization that followed obliterated public spaces as well as the local flora and fauna. Although local government officials have stressed the importance of "dispersed living amid nature," there are currently no mechanisms for wildlife preservation.[2] Similarly, whereas explicit guidelines for architects and builders governed new developments under socialism, the laissez-faire attitude of the neoliberal government post-1989 set no regulations for construction.[3] Therefore, as Šedá wrote in her artist's statement, "the neighborhood was thus turned into a modern luxury ghetto with problematic infrastructure and without a joint vision for the future."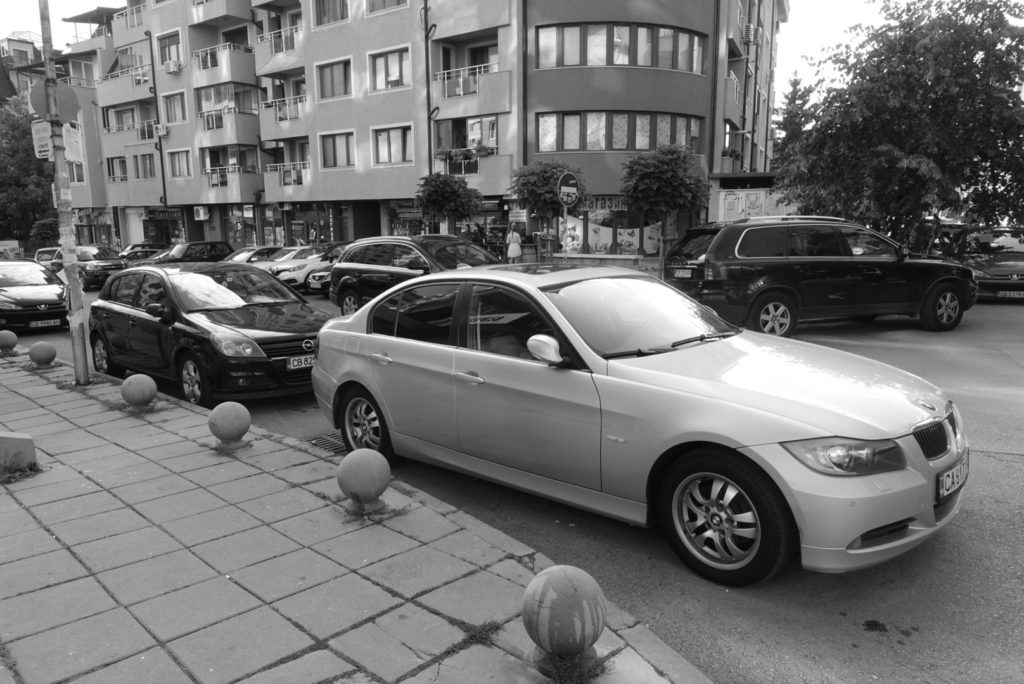 Šedá's МЯСТО ДО ПРОЗОРЕЦА / A Place By The Window may be understood as socially engaged art. This movement, which Nicolas Bourriaud first termed "relational aesthetics," "expand[s] models of art, advance[s] ways of being an artist, and involve[s] new publics in their efforts."[4] This movement of socially engaged art has a long tradition in both the Czech Republic and Bulgaria, a tradition that likely inspired Šedá's performance.
Collaborative action art emerged in the Czech Republic during the period of normalization (normalizace) that succeeded the Prague Spring: For example, this practice of providing instructions resembles Milan Knížák's Fluxus experiments. The Czech performance artist published a text entitled "Paper Bird," which featured a set of absurd instructions for his collaborator Ken Friedman, such as "BIRD: Fold a paper bird / 2 metres side" and "Cut out a disk 4 inches diamter [sic] in all parts of your clothing."
Obviously, Šedá's performance lacks Knížák's absurdity. Instead, her performance aligns her more with the Bulgarian tradition of the far more earnest socially engaged from Bulgaria. The 1988 "The City" exhibition by the artist collective City Group featured the work of six prominent painters, who abandoned their traditional medium in favor of installation art composed of detritus.[5] A decade and a half later, the Institute for Contemporary Art – Sofia (ICA) and the Centre for Advanced Study – Sofia (CAS) launched a collaborative project entitled Visual Seminar. This project, a response to "the new complex structures of the "display", "interface", "billboard", scanned-and-sent images," interrogated the avalanche of advertisements that overwhelmed Sofia in the decades after 1988.[6] Public discussions and lectures activated the community and offered means by which to advocate for limiting the privatization of the city.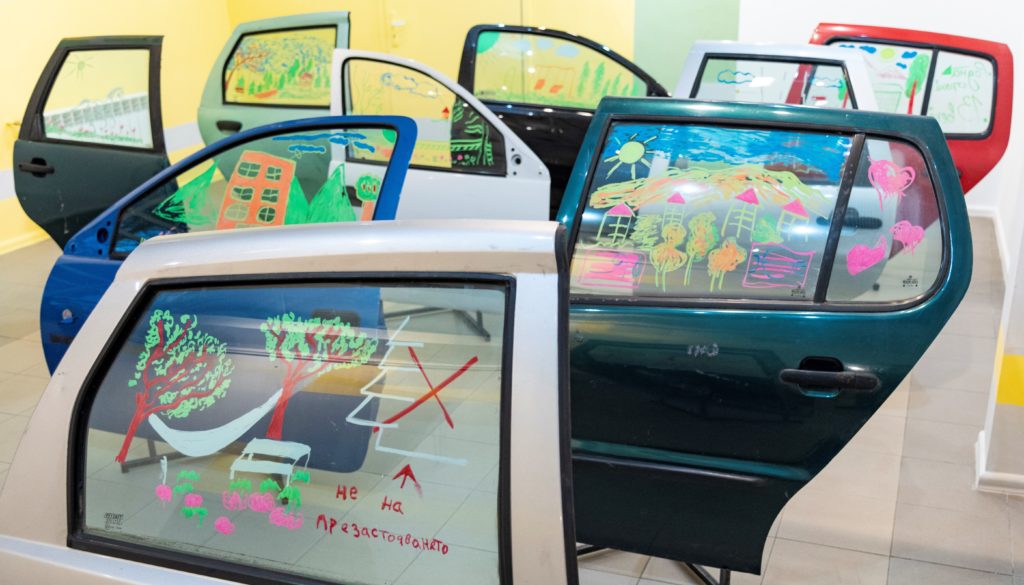 Šedá exhibited a selection of illustrated car doors in Sofia's Vaska Emanouilova Gallery.
Šedá's work similarly investigated the privatization of Sofia. The residents of Monastery Meadows West imagined a neighborhood with accessible sidewalks, public green spaces, and amenities, such as local preschools and waste collection facilities. Thus, it accomplished the scholar Claire Bishop's litmus test for a successful work of socially engaged art: "it re-humanizes a society rendered numb and fragmented by the repressive instrumentality of capitalist production."[7]
---
[1] Capitalization and bold lettering preserved from the artist's original statement.
[2] Sonia Hirt and Kiril Stanilov, "The perils of post-socialist transformation: Residential development in Sofia," in The Post-socialist City: Urban Form and Space Transformations in Central and Eastern Europe after Socialism, ed. Stanislav T. Stanilov (Dordrecht: Springer, 2007), 237-38.
[3] Max Holleran, "'Mafia Baroque': Post-socialist Architecture and Urban Planning in Bulgaria," The British Journal of Sociology 65, no. 1 (March 2014): https://doi.org/10.1111/1468-4446.12052.
[4] Nato Thompson, Living as Form: Socially Engaged Art from 1991-2011 (New York: Creative Time Books, 2012), 8.
[5] Izabel Galliera, Socially Engaged Art after Socialism: Art and Civil Society in Central and Eastern Europe (London, England: I.B. Tauris & Co., 2017), 67-68.
[6] "Visual Seminar," ICA-Sofia, https://ica-sofia.org/en/projects/visual-seminar.
[7] Claire Bishop, "Participation and Spectacle: Where Are We Now?", Nato Thompson, Living as Form: Socially Engaged Art from 1991-2011 (New York: Creative Time Books, 2012), 35.